Are you BARE or BEAR?
Posted on
Hello Folks,
I'm typing this with a howling wind blustering outside and the sun beating down, it's be a great washing drying day, but I fear my pants may end up over the rooftops! Maybe I'll risk it later if it drops a little. My studio is closed today as Gibside Estate has to shut when there are high winds due to visitor safety concerns and lots of big ole trees so I'm taking the chance to update you all with my new blog :).
If you follow me over on Instagram, you may see we snuck away for a little adventure to the Lake District the other week. We camped for 2 nights on the shores of Ullswater, it was great to escape but not long enough. We had a terrific thunderstorm the first night then the next day gorgeous sunshine, high up walks and the best fish and chippy tea. I'm trying to clear another window to do it all over again.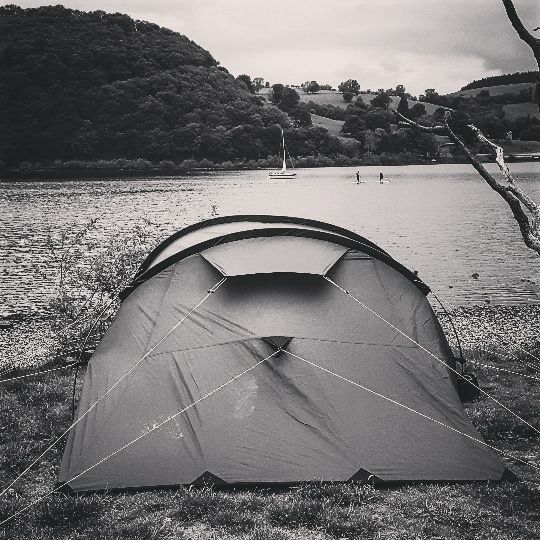 https://www.facebook.com/CeriAitman/videos/1849543195109340/
Before I went away, I was working on a BRAND NEW PRODUCT for the boys...a super Bergamot and Cedarwood Skin and Beard oil for conditioning and soothing hair free or hairy chins alike (available now over on the website). It was destined to go into a gift set with our Gone Adventuring Limited edition soap and a great camping mug in a Father's Day collaboration with @Sovendebjorn.
Here's what we came up with...there are still a couple left in our 'For the Boys' section on the website if you need a last minute gift for dad.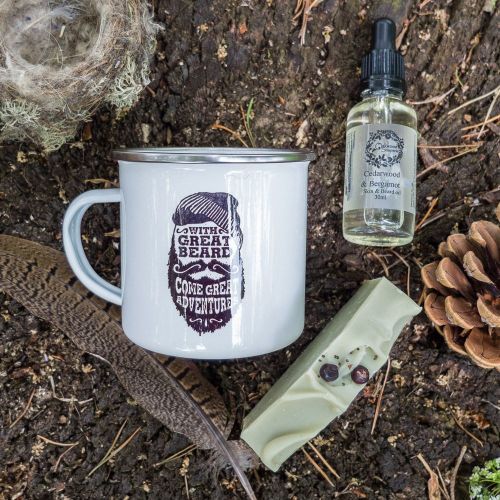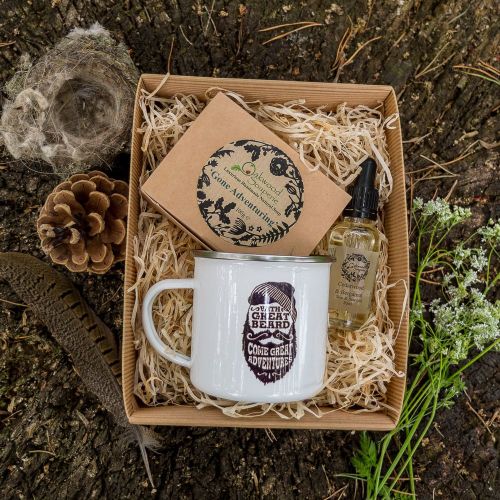 Don't you just LOVE those camping mugs?
Find Em's full collection in her Etsy shop Sovendebjorn (Sleeping Bear)
Soo...why Bare or BEAR?...well in conversations about our plans, we just could not type BEARD!! From day one, I was making a BEAR oil for the sleeping bear..Ha! Let's hope he wakes with a beautifully conditionned and softly fragrant pelt...:)
Don't forget, there are a couple of gift sets left and a few individual BEAR oils too if you need any Dad gifts.
Welp, I think that's about it for now...don't get blown away...
TTFN,
Ceri xx