Hi, I'm Ceri, product formulator, soap maker, flower grower, photo taker and chief tea drinker at Oakwood Soaperie. I love to use what I make, I hope you will too.
North East England, UK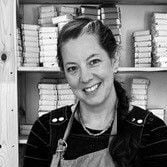 After qualifying with a Foundation Arts Course and a BA(Hons) Degree in Fashion Design from Northumbria University, I was bitten by the highly creative bug. I love to make things, I love to walk in the wilderness, to feel the sun on my face and to come home to my family, furry animals and my veggie garden at the end of the day. I came accross natural product and real soap making and became ever so slightly obsessed with using natural ingredients. Every product I offer is hand made, by me with love. I specialise in luxurious and traditional 'cold process' method soaps and luxurious bathing products, made to my own tried and tested recipies in my rural workshop in the Tyne Valley in Northumberland. I'm delighted to be able to use organically grown flowers and herbs from my botanical plot right near my studio in lots of my products too.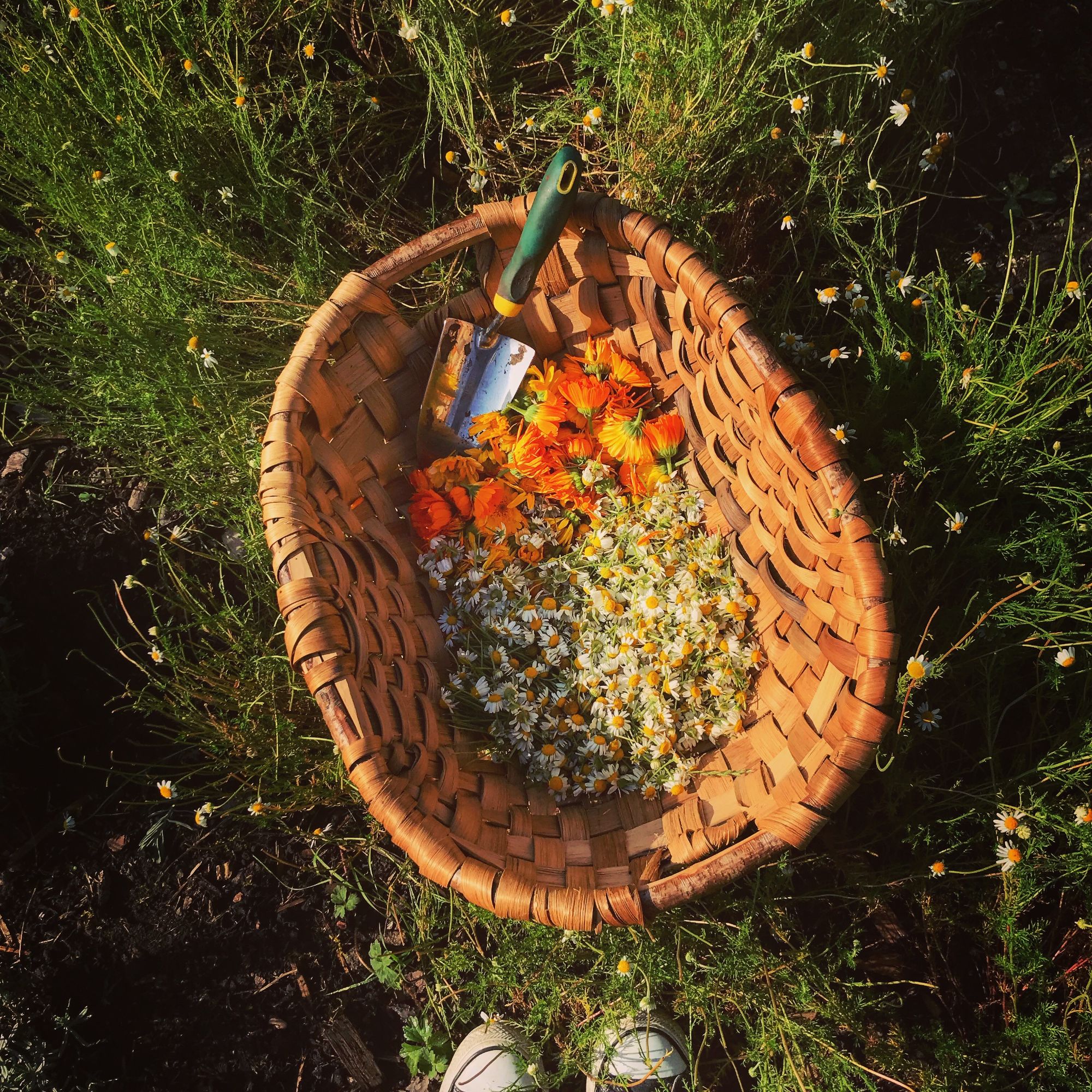 My natural, plant based handmade bar soaps are created using thetraditional 'cold process' method. After the 4- 6 weeks they take to cure I end up with an exceptionally mild and gentle, skin lovin' soap. They are then hand trimmed, carefully wrapped and labelled clearly with all ingredients, batch numbers, weights and made on / use by dates in accordance with current labelling guidelines.
Being hand-made, my soaps may vary in texture, colour and appearance between batches, no two will be exactly the same, this I believe is part of the appeal. I take care to picture and describe every item as accurately as possible and pack it with love so it reaches you in perfect condition.
I use re-cyclable and, or compostable packaging wherever I can and am constantly on the look out for greenerand more sustainable alternatives. I always try to re-cycle or re-use the packaging from my deliveries so your order may arrive boxed in a re-used container. This is a good thing, it has not ended up in landfill.
All my products are suitable for Vegetarians and most of them are also Vegan, the only guinea pigs they are tried and tested on are human ones.
My products contain NO preservatives. They are Sodium Laureth Sulfate (SLS) free, Sodium Lauryl Ether Sulfate (SLES) free, parabens free, artificial preservative free, Mineral oil free and Palm oil free which makes them suitable for even sensitive skins and the most discerning and green focussed of clientelle.
Our handmade, natural soaps are made with pure Olive oil, Sunflower Oil and Coconut oil along with lashings of skin loving Cocoa Butter, Shea Butter and enriching skin specific treatment oils such as Rosehip, Hemp, jojoba, Ricebran and Avocado oil among others. These are all rich in natural vitamins that are retained in the final bar and are delivered exactly where they are needed...straight to your skin.
We include natural clays andhome grown botanicals such as flower petals and buds, dried herbs and seeds, for texture and colour as well as fragrance and appearance. Their superior cleansing and conditioning properties are gentle yet very thorough and will not strip the skin's natural moisture. We also use Organic Goat's milk in some of our recipes as it is so beneficial to dry or troubled skin. Some ingredients e.g. vegetable glycerine and raw honey actually help improve the skin's ability to retain precious moisture and improve the surface texture and appearance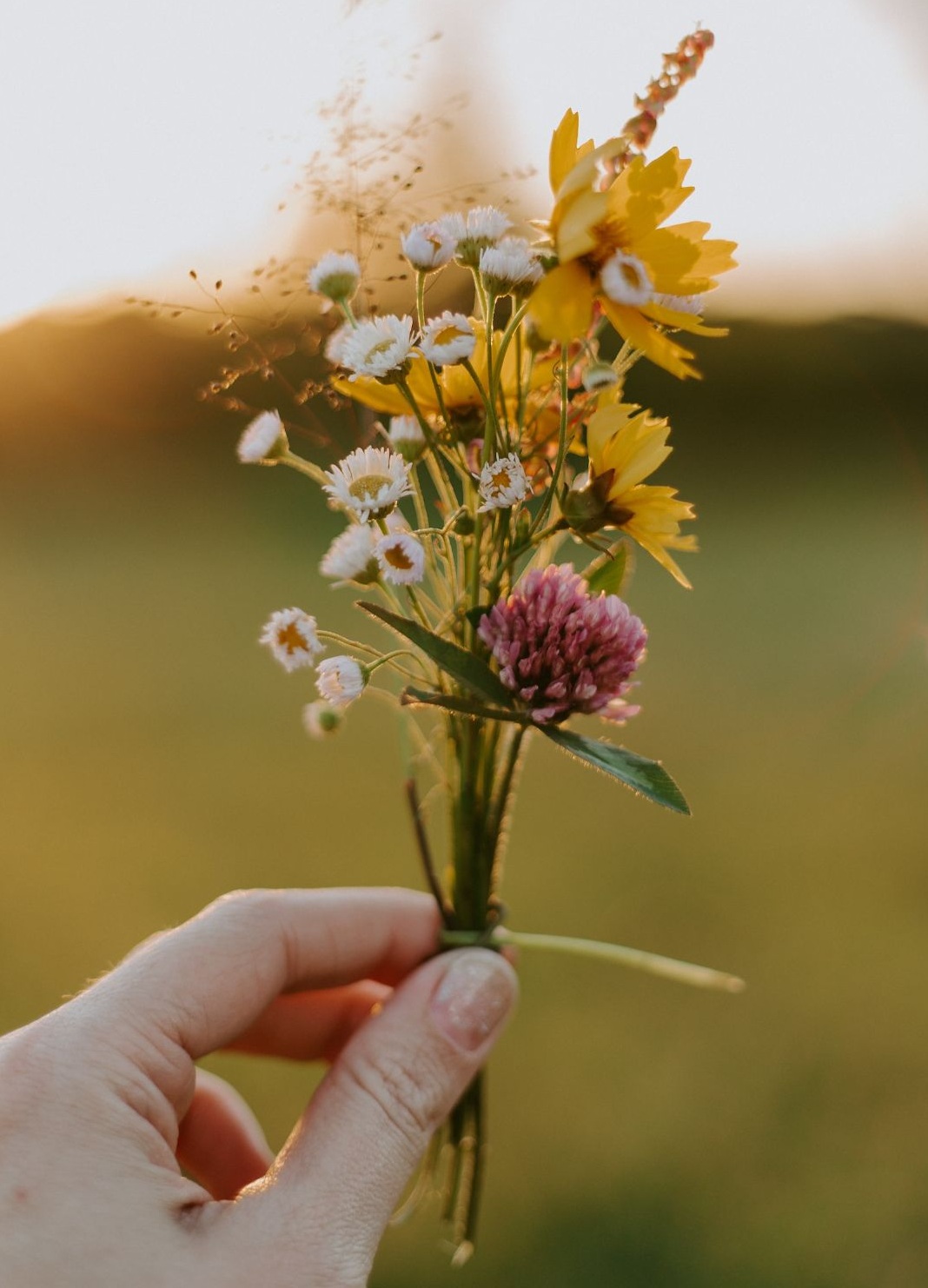 Oakwood Soaperie is a small, real soap making company based in the beautiful Northumberland countryside right in the heart of the Tyne Valley.
"I founded the business in October 2010. As well as right here on my website, you can also shop online from my Folksy and Etsy stores and at local craft and farmers markets around the North East of England...check out our EVENTS page for more details or follow my BLOG for the latest goings on at the Soaperie.
All my products are fully certified by a cosmetic chemist, are Trading Standards approved and I hold full and specific public and product liability insurance for soaps and cosmetics so you can buy with confidence in the knowledge that you are buying a high quality, safe and natural product that conforms to the latest regulations."
- Ceri - Owner, formulator and maker.


'Oakwood Soaperie' is a member of the 'European Directory of Soap and Cosmetic Makers' and also a member of the 'Guild of Craft Soap & Toiletry Makers' www.gcstm.co.uk.
I use our own fresh Northumbrian Honey and beeswax in a lot of our soaps and balms. This comes straight from my dad's hives situated in the dramatic and wild Northumberland landscape. the Honey is extracted and filtered then is ready either to eat or for inclusion in our natural and pure products. Honey is fantastic in skincare as it is naturally sterile and has natural anti-biotic properties, helping with skin regeneration, scarring and also helps the skin retain moisture. As we make everything from scratch in small quality controlled batches to ensure the finest results possible this allows us to tailor each individual batch or product to a specific skin type giving us flexibility and the possibility to tailor a recipe to a customer's individual requirements.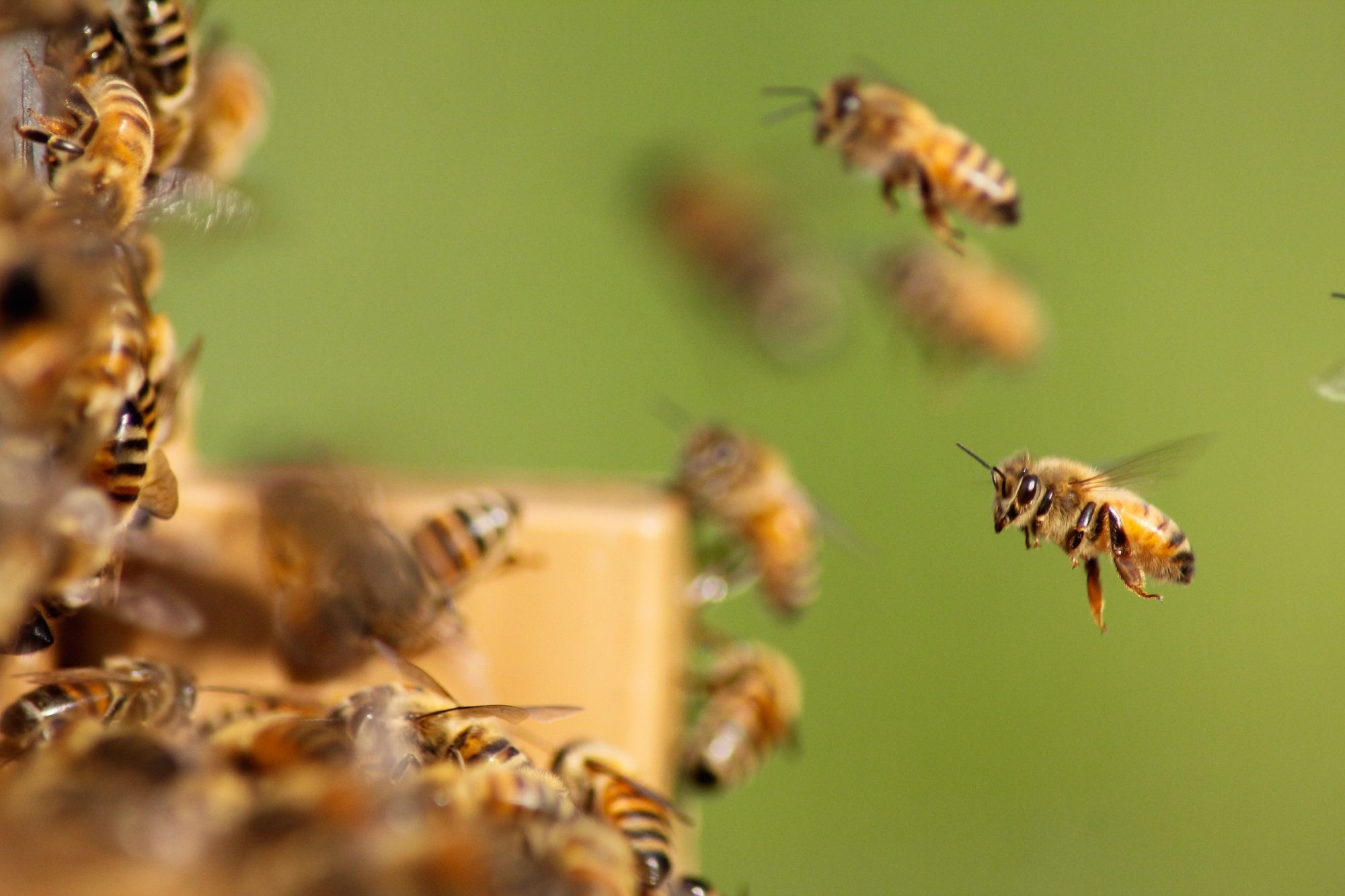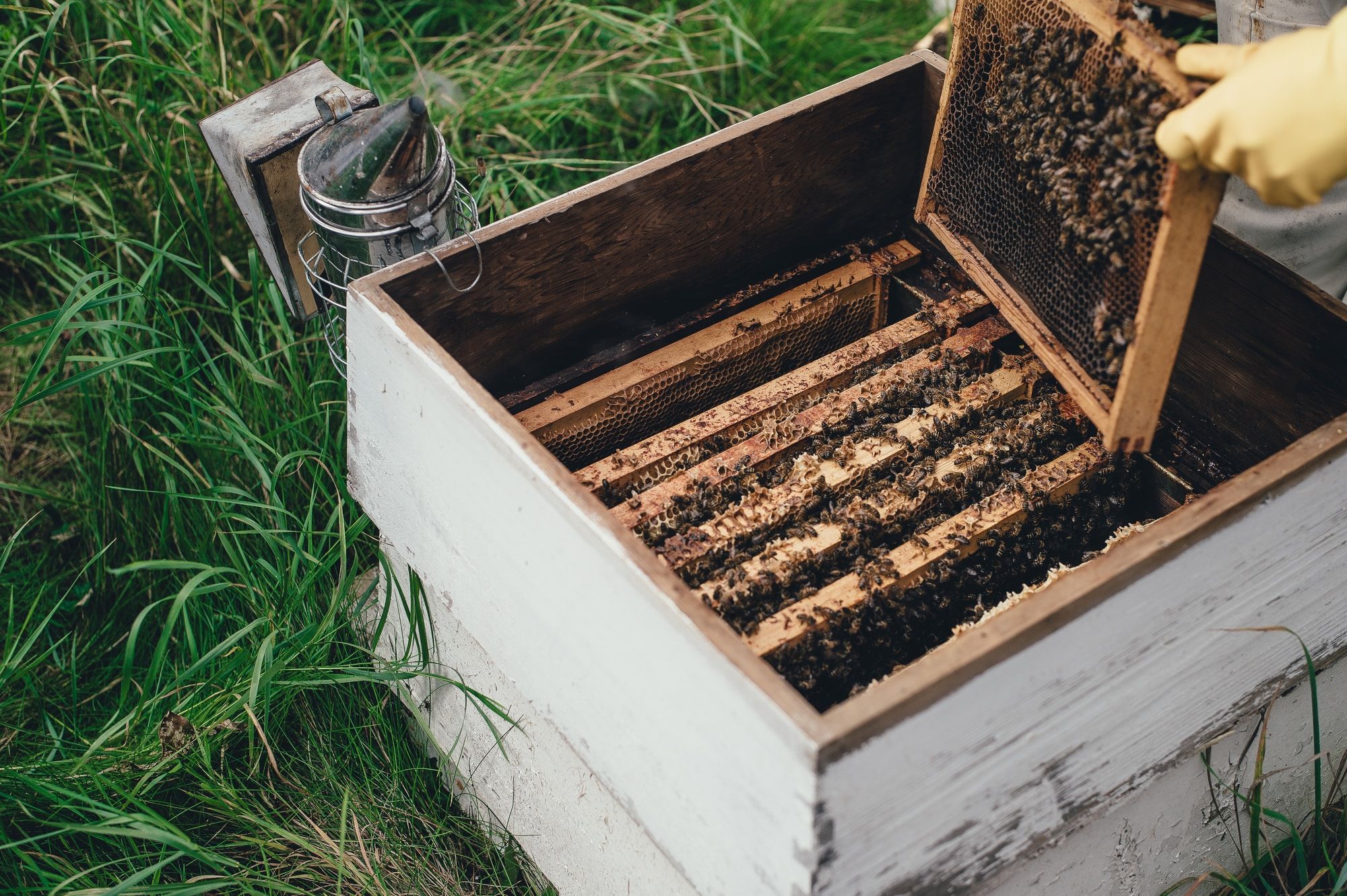 Our honey is not pasteurised so therefore It is naturally anti-viral and anti-biotic as it retains all of it's natural goodness. Pure un-pasteurised honey has been used to heal broken or inflamed skin for Centuries and has been renound for its ability to heal wounds since Ancient Egyptian times. It is incredibly gentle on sensitive skin and acts as a natural humectant, drawing moisture from the surrounding atmosphere, straight in to your skin where it delivers moisture to the deep layers and locks it in.