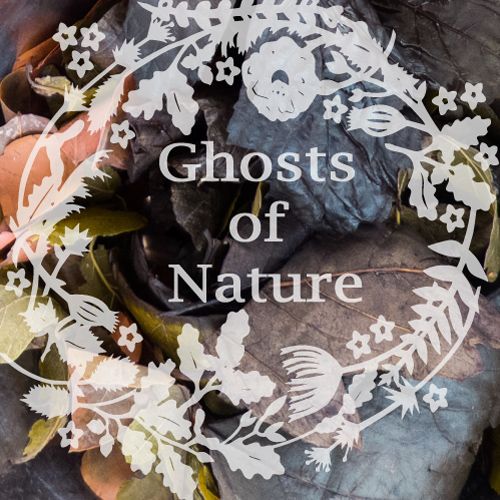 Before becoming a artisan cold process soap maker Ceri Aitman was a fashion designer with a passion for textiles. After graduating with an honours degree in 1996 she spent some years creating custom, designer, made to measure victorian corsets. Eventually her love for designing and creating artisan cold process soaps and the business of running Oakwood Soaperie took over and the fashion world was left behind, however the love for textiles was never lost. Ghosts of Nature is Ceri's love for textiles reborn. Every Ghosts of Nature creation is an unique, one of a kind original, drawing from our environment as both inspiration and source. Using only plant materials Ceri creates exclusive designs on silks and hand made paper. In 2017 Ceri was invited to appear on Channel 4's 'Kirstie's Handmade Christmas' her appearance features the creation of both an Oakwood Soaperie handmade artisan soap and a Ghosts of Nature Eco Printed silk scarf. You can watch her episode on 'More4' by clicking here.
Every Ghosts of Nature creation is a unique and one of a kind original. Working with our environment as both inspiration and source she creates exclusive designs on Silks and hand made paper using only plant materials.
Eco - printing is a technique of printing onto natural materials using only the natural pigmentation found in plant materials. Flowers, leaves, bark and seeds will all leave an impression and with the help of mordants (fixatives) can become a permananet print onto the surface of natural fabrics and papers.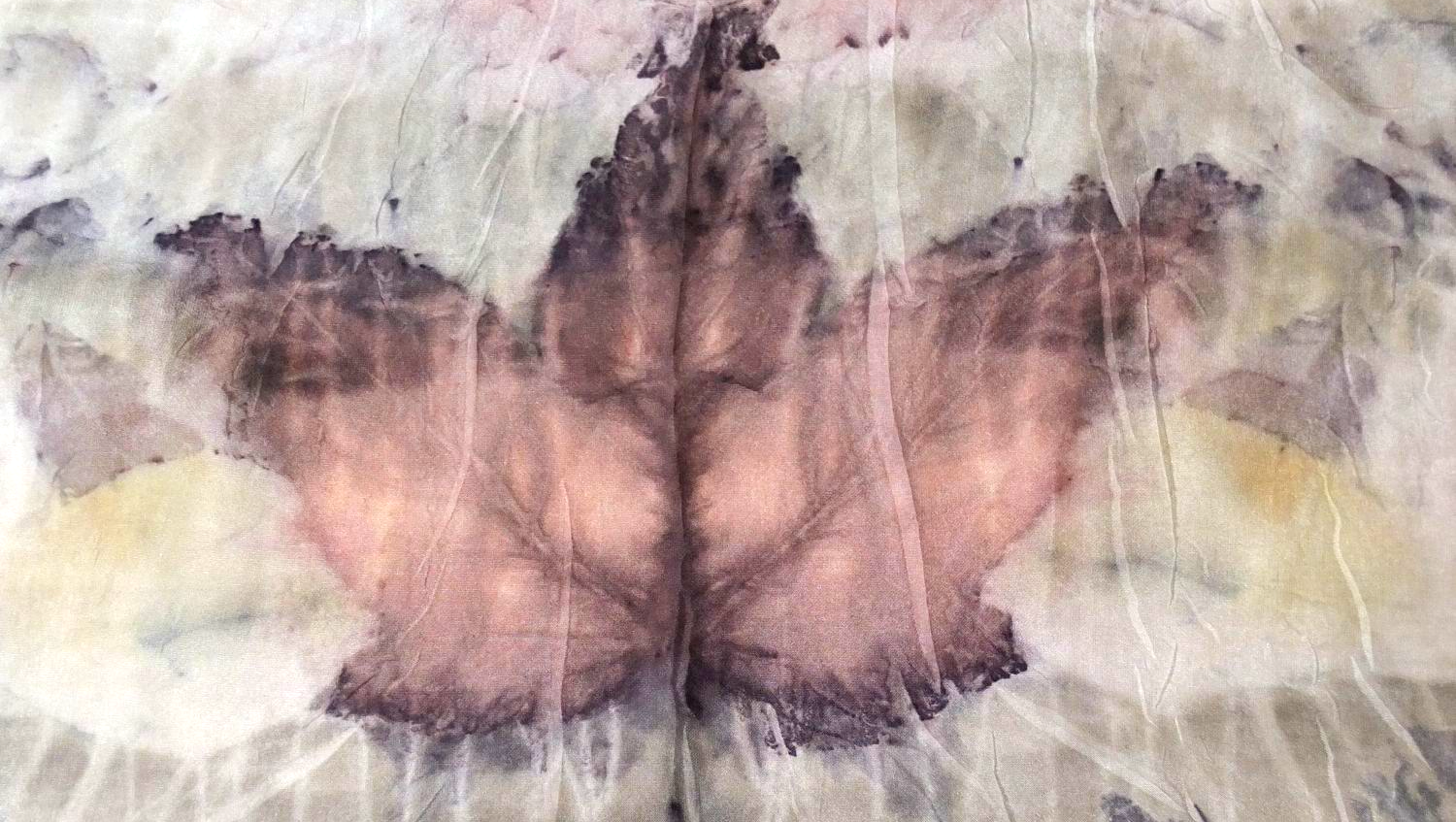 Eco Printing residency at 'Wild Northumbrian'
In 2016 Ceri undertook a four day Eco-Printing residency at Wild Northumbrian Tipi's and Yurts on the beautiful and dramatic Northumberland moors. During this time she captured some of the atmosphere which inspired her, the resulting process and original prints on video. You can view her process on You tube by clicking the image to the left.
How to own a Ghosts of Nature Original.
Every Ghosts of Nature creation is a one off original, with subtle nuances and textures which are difficult to appreciate in an on- screen photograph. To ensure absolute satisfaction Ceri likes to consult with and advise customers, detailing the various types of flora used and their origin. The subtle colourations and imprints are best appreciated in person.
Ceri can be found most weekdays at her Workshop at Stocksfield Hall in the beautiful Tyne Valley, Northumberland or at one of her many appearances at local art and craft events throughout the North East. A full schedule of which can be found on Ceri's events page. If you'd like to visit the studio, please use the 'Contact us' page to arrange an appointment.
If you're unable to visit you can contact Ceri from the contact page on this site. She will be happy to advise you on your choice.
Click the images below to shop Ceri's current range of eco - printed and cyanotype original prints, silks and botanical jewellery today.